Ouzeria chairs for professional use | OUZO TAVERN WOODEN CHAIRS bistro pub
Find professional chairs for ouzeria bistro pub from 15 €
Find traditional wooden chairs from 15 € for Coffee shops, restaurant, tavern, Bistro, pizzeria, pub, cafe, coffee bars. Made in Greece, all at low factory prices.
See for yourself!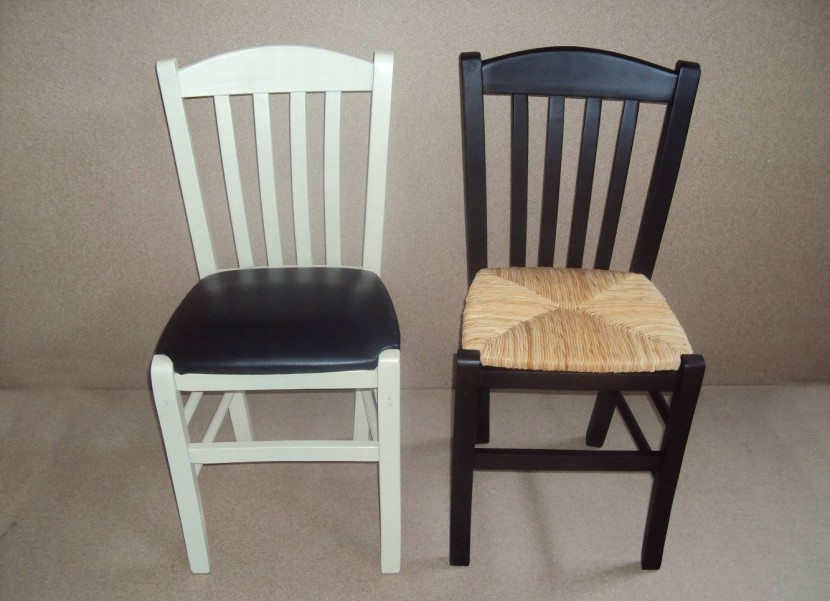 From 37 € Professional Traditional Wooden chair Imvros  for  Gastro, Ouzeria, bistro, pub, cafes, restaurants, Cafe Bar, coffee shop, taverns & other such premises from 37 €  paints Impregnation with rattan seat (size 42x40x90). It is made of Greek Beech drier, and is available in Soak paints with straw seat, with Wooden seat and in many colors of […]
MADE IN GREECE OF THE BEST MATERIALS
In our premises you will also find traditional wooden chairs made of beech wood for traditional Coffee Shops , professional tavern chairs , business cafeteria chairs , stools bar, shop equipment .
Exports and equipment stores to all foreign countries! Contact us so that we can equip your company wherever you are.
See other stores that have chosen us around the world and how we have equipped their space!
All our products are manufactured by us in our factory in Larissa - Greece ( 6 th KM . Old National Road LARISA - ATHENS ) and they are made out of the best materials: