Welcome to our new website where you will see the entire collection of ZAMPOUKAS furniture factory that operates in the business of furniture since 1965. Our experience has now made us leaders in our field, with constantly renewed ideas and special designs, fulfilling all the needs . In our factory you can find a huge range of chairs and tables for your space. Important though is the flexibility in the dimensions and interventions that can be made on the already proposed projects and of course the creation of special and peculiar constructions according to the data of each place and tastes of each client .
FIND SETS OF CHAIR TABLE STOOL FOR YOUR PLACE
Here you can find the categories of table chair and stools that will beautify your professional place.
NEWS AND SPECIAL OFFERS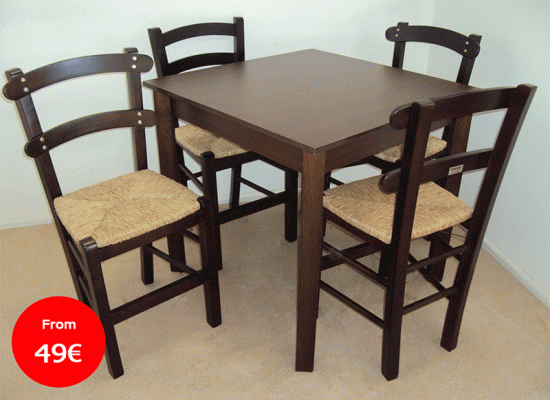 From 79 € SPECIAL  OFFER in Table for Cafe, Restaurant, Tavern, Ouzeri, Cafeteria, Gastro, Pub, Bistro (60Χ60cm) from 79 €,  (70Χ70cm) from 84 € . The table is available in all dimensions and in three different color variations . Professional Wooden Traditional for Cafe, Ouzeri, Cafeteria, Restaurant, Tavern, Cafe Bar, Gastro, Pub, Bistro . […]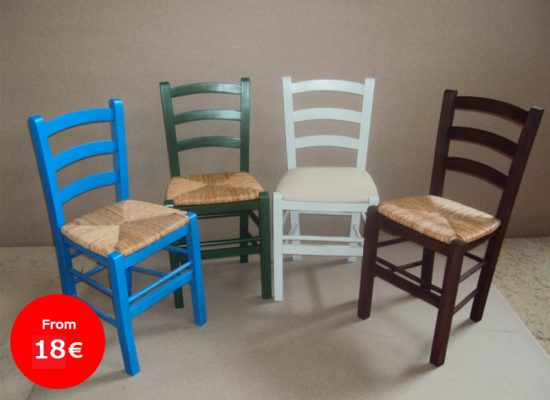 From 26€ SPECIAL OFFER: Professional Wooden Chair Sifnos Restaurant Cafe Tavern Cafeteria from 26€ (40Χ42Χ90)  Paint Impregnation with Physical Rattan seat and beech dryer wood. The Professional Chair is available in Glaze and Lacquer in Physical wicker and in many colors of leatherette. The Professional Wooden Chair Sifnos is made of Greek beech dryer. It is of our construction […]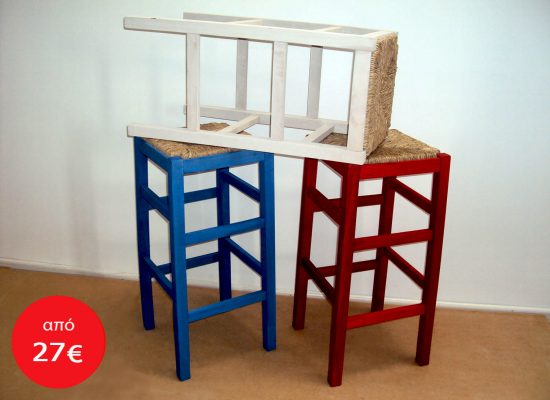 From 30 € SPECIAL OFFER: Professional Wooden Stool without back for Bar Restaurant Cafe Tavern Cafeteria from 30 € (size 36Χ36Χ80),  Paint Impregnation with Physical Rattan seat and beech dryer wood. The Professional Stool is available in wicker, in Glaze and Lacquer in several colors, of leather in many colors. The Traditional Wooden Stool without back made of Greek beech […]
See all the latest news and special offers